Jury of the II Muslim Magomaev International Vocalists Contest
Chairman of the Jury Tamara Sinyavskaya
Soloist of the Bolshoi Theatre (mezzo-soprano),
People's Artist of the USSR (Russia)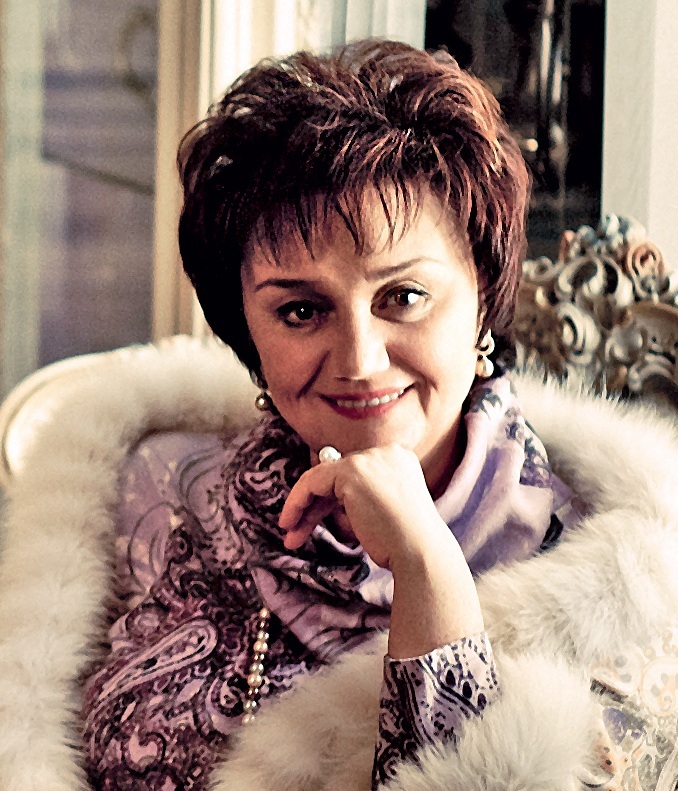 Born in Moscow.
1964 – 2002 – a soloist of the Bolshoi Theater.
1968 – 1st Prize and Gold Medal in the Competition for young opera singers in Bulgaria.
1969 – Grand Prix and the Special Prize of the Queen of Belgium for the performance of songs by Tchaikovsky in the competition for young opera singers in Belgium.
1970 – 1st Prize and the Gold Medal at the Tchaikovsky Competition in Moscow.
1972-1973 – an internship at La Scala Theatre (Italy).
Performed primary arias in operas by M.Glinka, P.Tchaikovsky, M.Mussorgsky, J.Bizet, G.Verdi, S.Prokofiev, R.Shchedrin. T.Sinyavskaya worked with such famous conductors as E.Svetlanov, G.Rozhdestvensky, Y.Simonov, V.Spivakov, M.Ermler, Y.Bashmet, M.Rostropovich (Russia), B.Haitink (Netherlands), P.Chailly (Italy).
Concert tours – Austria, America, Britain, Belgium, Bulgaria, Spain, Italy, Canada, Germany, Romania, Czechoslovakia, Yugoslavia.
The following discs were recorded: Opera «Eugene Onegin» by Tchaikovsky (Olga) — conductor Mstislav Rostropovich and M.Ermler; The opera «Prince Igor» by A. Borodin (Konchakovna) – Conductor M.Ermler; Opera «Boris Godunov» by Mussorgsky (Marina Mnishek) – Conductor A.Lazarev; Opera «Ivan Susanin» by Glinka (Vanya) – Conductor M.Ermler; Opera «Ruslan and Ludmilla» by M.Glinka (Ratmir) – conductor Y.Simonov; Opera «War and Peace» by S. Prokofiev (Helen) – Conductor M.Ermler; Opera «The Stone Guest» by A.Dargomyzhsky (Laura) – Conductor M.Ermler; Romances by Tchaikovsky and Rachmaninov – conductor E.Svetlanov; Shostakovich song cycle «From Jewish Poetry» – conductor M.Jurowski.
From 2005 to the present T.Sinyavskaya is the head of Vocal Department at GITIS (Theatre Institute), Professor.
Obraztsova Elena
People's Artist of the USSR,
the Russian Bolshoi Theater soloist
and professor (Russia)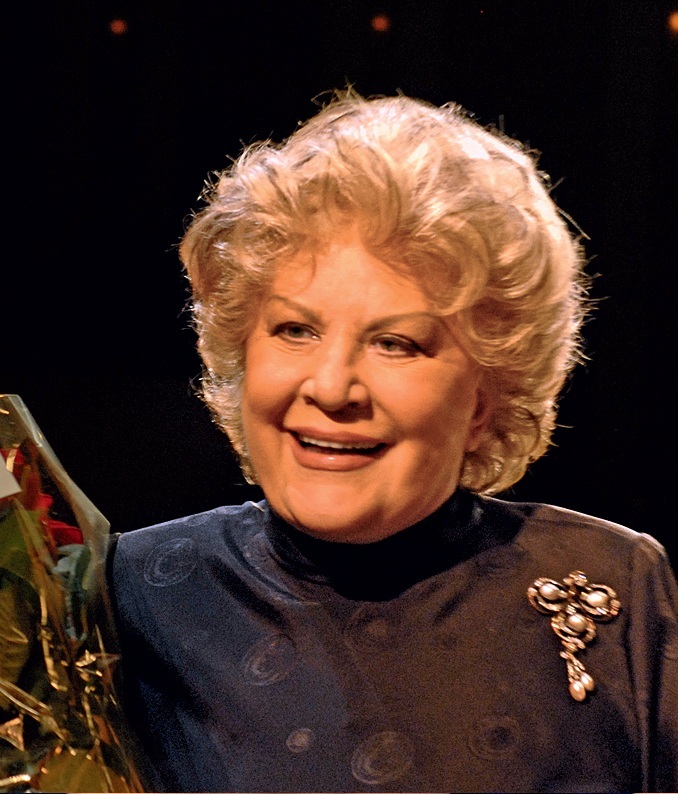 Elena Obraztsova became one of the greatest opera stars in the world.
Elena Obraztsova graduated from the Leningrad State Conservatory named after N.A. Rimsky- Korsakov in 1964. As a student, she made her debut
in 1963 at the Bolshoi Theatre as Marina Mnishek in Musorgsky's «Boris Godunov.»
In 1962 he was awarded the gold medal at the contest in Helsinki (Finland) and Glinka Competition in Moscow, and in 1970 – P. Tchaikovsky contest in
Moscow and F. Vi as.
The best opera houses in Europe and America, the Bolshoi and Mariinsky Theaters, Fox and La Scala Grand Opera and Covent Garden, the Metropolitan Opera and the San Francisco Opera, she sang with Mirella Freni, Renata Scotto, Fedora Barbieri, Montserrat Caball , Ileana Cotrubas, Joan Sutherland, Alfredo Kraus, Placido Domingo, Luciano Pavarotti, Jose Carreras, Nicholas Gyaurov, Carlo Bergonzi, Giacomo Arageli, etc.
She performed the primary arias on the stages of the world's leading stages: Marina Mniszek «Boris Godunov» (Mussorgsky), Countess «Queen of Spades» (Tchaikovsky), Amneris «Aida» (Verdi), Lyubasha «The Tsar's Bride» (Rimsky-Korsakov), Martha «Khovanshchina» (Mussorgsky), Carmen's «Carmen» (Bizet), Azucena «Il Trovatore» (Verdi), Delilah «Samson and Delilah» (Saint-Saens), Princess, «Adrienne Lecouvreur» (Cilea) Lubava «Sadko» (Rimsky Korsakov) , Adaldzhiza «Norma» (Bellini), Jane Seymour «Anna Bolena» (Donizetti), Leonora «Favorite» (Donizetti), Neris «Medea» (Cherubini), Orpheus «Orfeo ed Euridice» (Gluck), Charlotte «Werther» (Massenet), Eboli «Don Carlos» (Verdi), etc.
She sang under the largest opera and symphony conductors such as Carlo Maria Giulini, Herbert von Karajan, Riccardo Muti, Lorin Maazel, Claudio Abbado, Carlos Kleiber, James Levine, etc.
Elena Obraztsova tours in Milan and New York, Vienna and Tokyo, Osaka, and Washington, DC, London, Paris, Budapest and Salzburg, Marseille and Barcelona, San Francisco and Los-Angeles, Lisbon and Rome, etc.
Elena Obraztsova won all the top honors and awards of the USSR and Russia, and other countries' the most prestigious awards.
Vaikule Laima
Latvian and Russian singer,
actress (Latvia)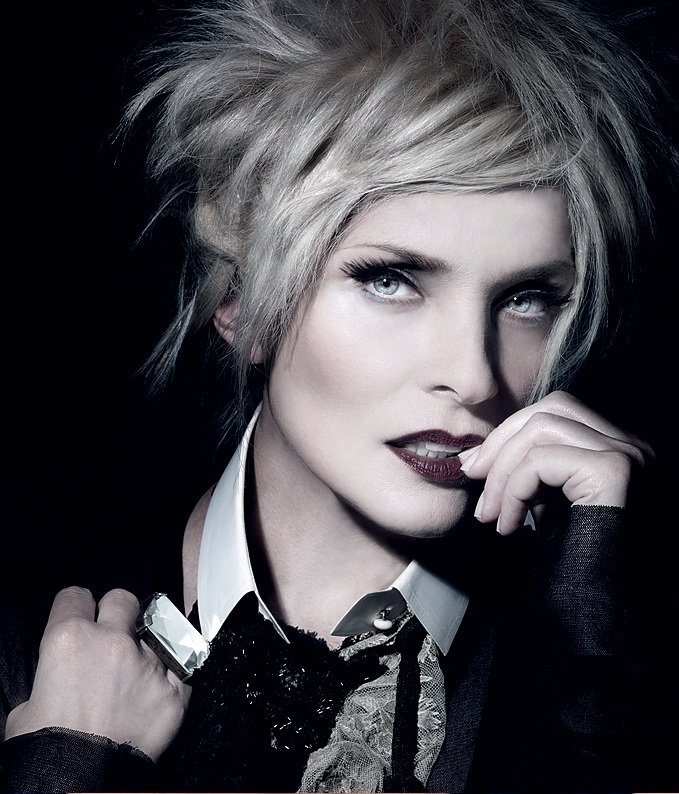 Laima Vaikule was born in the town of Cesis, in Latvian SSR.
At 15 years old, passing a competition, she became a soloist of the Riga Radio and Television Orchestra under the direction of Raymond Pauls.
Before her debut in front of an audience of millions, Lima passed an excellent school in Jurmala cabaret «Juras Perle.»
The name of Laima Vaikule unexpectedly bright broke the musical firmament in the mid-eighties.
Everything was amazing about the young singer. Laime Vaikule was standing out from the numerous «pop idols» at that time.
In 1984 she was accepted to GITIS to the department of acting. Studying at GITIS as an actor and stage director, allowed Laima to become not only the author, but the director of her concerts.
The singer was noticed by the famous songwriter I. Resnick. After recording on the radio of his new song «Night Fire», the singer has got not only on the radio, but in the TV shows «Song-86.»
In 1987, she participated in recital of R. Pauls in the concert hall «Russia» after the concert which was broadcasted on TV she got the fame.
Among the permanent songwriter whose songs Vaikule performs are such composers as R. Pauls, and I. Krutoy and poets: I. Resnick, W. Pelenyagre, and Vladlen Dozartsev. Over the years, the singer had recorded more than 10 CD albums and filmed many videos, and her song «Not a night», «Vernissage», «I went to the Piccadilly», «Acapulco», and many others were loved by a huge audience of listeners around the world. Laima Vaikule is performing in the most prestigious halls of Russia, the U.S., Canada, Europe, Israel, such as the concert hall «Russia» and the Kremlin Concert Hall, «Carnegie Hall», «Madison Square Garden», «Radio City Music Hall,» «Universal Studios «,» Shrain Auditorium «in the U.S.,»
Sporting Hall «in Monaco,» Geyhall Tarbut «in Tel Aviv ... Laima Vaikule -is one of the founding organizers of the contest of young performers «Jurmala».
She is a regular guest on the song contest «New Wave», on radio, television, and holiday concerts.
Badalbeyli Farhad People's Artist of Azerbaijan,
People's Artist of Soviet Union,
the professor, the pianist, the conductor (Azerbaijan)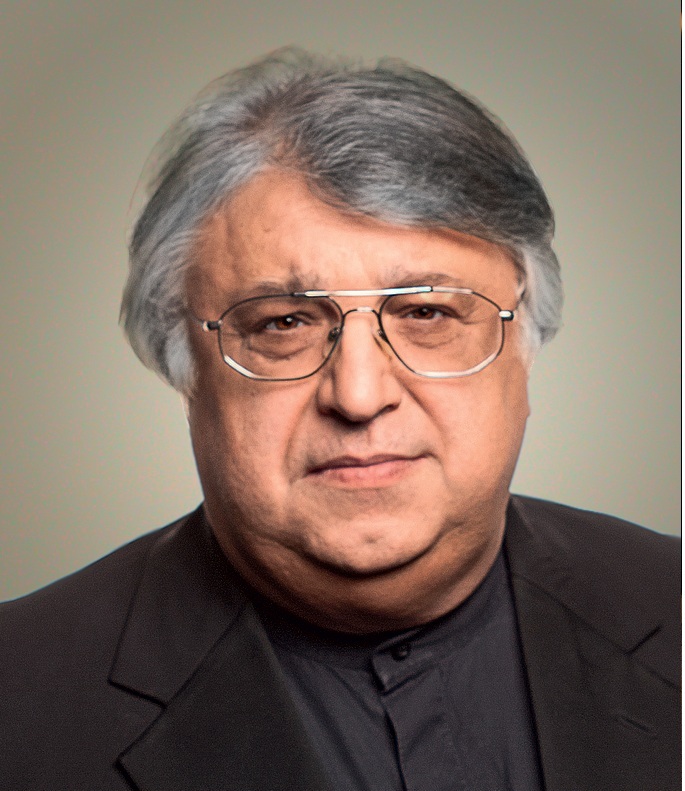 People's Artist (1978) and People's Artist of Soviet Union (1990), the professor (1983), The laureate of the Azerbaijan State Award (1985), was awarded The Order of Honour of Azerbaijan (1997) and The Order of Chevalier of Literature and Art of France (2000).
The rector of Baku Music Academy (since 1991 till present).
In 1965-1969 years studied at Azerbaijan State Conservatory (class of M.R. Brenner).
In 1969-1971 years Farhad Badalbeyli passed his post graduate stage at Moscow State Conservatory named after P.I. Tchaikovsky (class of B.Davidovich).
Farhad Badalbeyli is the winner of many international competitions such as famous piano competition named after B.Smetana in Czechoslovakia (1967) and Vianna Da Motta in Portugal (1968).
Farhad Badalbeyli is involved into an active and successful concert live.
The concert tours of the pianist surround such countries as Bulgaria, Germany, Greece, Italy, Cuba, Norway, Portugal, Tunis, Turkey, Finland, France, Czechoslovakia, Sweden, Yugoslavia, Japan and other countries.
Since 1971 Farhad Badalbeyli is occupied with the teaching activity at Azerbaijan State Conservatory.
By Farhad Badalbeyli's initiative the name of Azerbaijan State Conservatory has been changed to Baku Music Academy (1994).
Farhad Badalbeyli is the first deputy of Azerbaijan Music Society Chamber (1986-1989), the head of Baku Art Center (1987-1996) and is the founder of Azerbaijan Musical Benefactors Centre. Since 1995 Farhad Badalbeyli is the member of Azerbaijan Culture Friends foundation.
Founder and Creative Director of Gabala Music Festival since 2009.
Bertman Dmitry
People's Artist of Russia, Honored Artist
of the Russian Federation,
the artistic director of «Helikon-Opera» (Russia)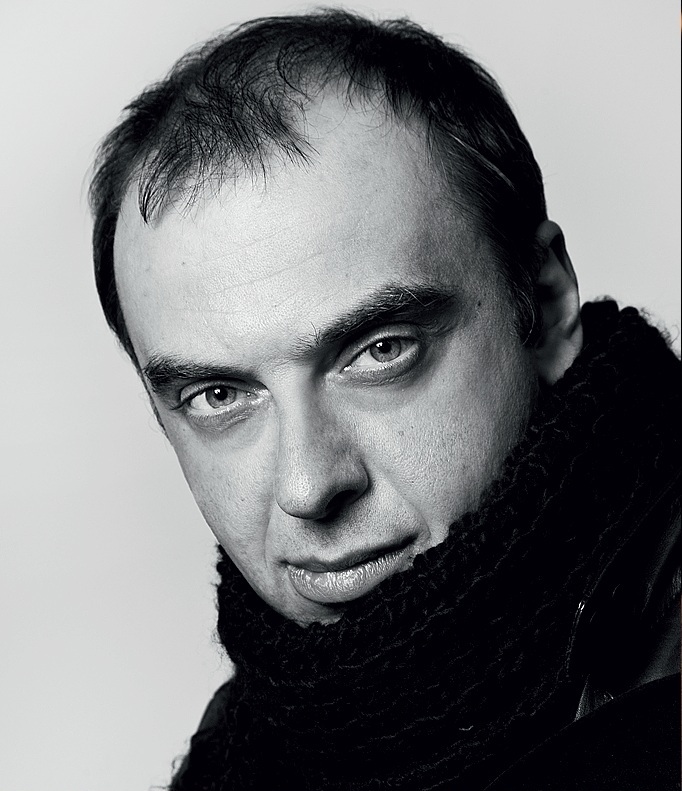 Dmitry Bertman was born in Moscow.
In 1984, he enrolled at the Russian University of Theatre Arts (GITIS) for the course of the People's Artist of the USSR, taught by Professor G.P. Ansimov, where he graduated as a director of the musical theater. As a student, he put on the stage a number of musical and dramatic performances in theaters in Russia and Ukraine.
In 1990 Dmitry Bertman started a musical theater called «Helikon-Opera» in Moscow, and since then, for more than 20 years, he is its artistic director.
From 1994 to present, Dmitry Bertman teaches at the Opera Studio of Bern (Switzerland). He holds master classes in Russia and abroad. In 1996 he became artistic director of the studio, since 2003 – he is the head of the department of directing and acting at the musical theatre at GITIS, he is a professor of directing and acting at the musical theater.
He is an author of several articles and research papers.
In 1997-2001 he triply became the winner of the National Theatre Award «Golden Mask» in the «Best Director of musical theater» (for the play «Carmen», «The Tsar's Bride», «Lady Macbeth of the Mtsensk District»). In 2001 Dmitry Bertman was the head of the musical jury of «Golden Mask». In 2005, the performance in his production of «Dialogues des Carmelites» was awarded the Theatre Prize STD «Hit of the season.» In 2006, the same prize was given to the play called «Fallen from the Sky», based on Prokofiev's opera «The Story of a Real Man.»
In 2003 Dmitry Bertman was awarded with the National Order of the French «Academic palm frond» (officer grade) in 2004, the Maltese cross.
In 2005 Dmitry Bertman won the prize of K. C. Stanislavsky in the «stage direction» for his contribution to the development of the opera direction.
In 2007, the artistic director of «Helikon-Opera»
Dmitry Bertman has awarded with the City of Moscow prize for staging performances of the 2004-2006 season and significant contribution to the musical culture of Moscow.
In addition to working in «Helikon-Opera» Dmitry Bertman is in demand in a role of director of opera around the world, in particular, he repeatedly exercised opera productions in the Canadian Opera (Toronto), and the Royal Swedish Opera (Stockholm).
He repeatedly served on the jury of various international competitions in vocal and opera art.
De Vivo Vincenzo
Artistic Director of Accademia
d'Arte Lirica di Osimo, professor (Italy)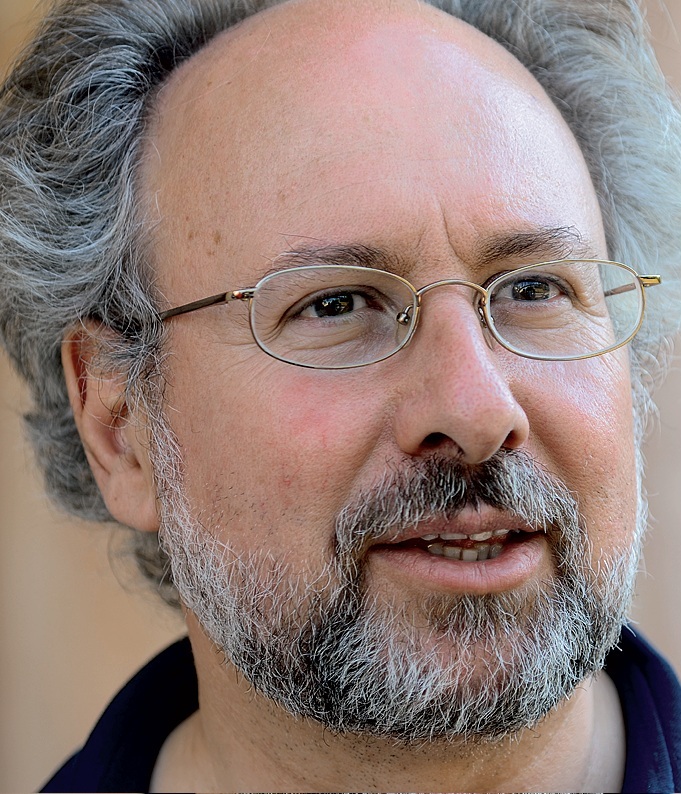 Born in Salerno in 1957, has collaborated with different cultural institutions as artistic director and consultant since 1982: Roma Opera House, Bologna Teatro Comunale, Teatro Carlo Felice in Genova, Teatro La Fenice in Venice, Teatro San Carlo in Naples, Palau de les Arts in Valencia, Teatro Comunale in Treviso, Festival Pergolesi Spontini in Jesi, Cantiere Internazionale d'Arte in Montepulciano, Accademia Musicale Chigiana in Siena.
He has also worked with RAI Radio–Television, SDR Radio-Television in Stuttgart, and the Schwetzinger Festspiele.
Presently he is Artistic Director of Accademia d'Arte Lirica di Osimo, a Member of the Board of Teatro Verdi in Brindisi.
He is teaching as a professor of the Conservatorio di Santa Cecilia in Roma and for the Courses of Accademia della Scala Milan, La scuola dell'Opera in Bologna, Accademia del Belcanto Rodolfo Celletti in Martina Franca, I Teatri in Treviso.